Qingdao Lotus Pond , 2018


Single channel video, gold toilet, a pack of incenses, ATM reciept, incense ashes, the photographs of covered car, gold fabric
A two-month aesthetic sojourn with Sa Sa Art Project in Phnom Penh brought the artist to explore cities like Ho Chi Minh City, Bangkok, and Kampot, a rural area 4 hours away from Phnom Penh by train, where he attended Pchum Ben Festival - a celebration of the afterlife. While travelling in these cities in different stages of economic development, the artist witnessed the ceaseless consumption as worshipping and offering regardless for which religion or ideologies. It is hard to tell from when desire is the only proof of the existence of individuals. Maybe in cities where excessive consumption has been so common that people within have no time to allocate their desire as a consequence of being disintegrated by Capitalism. In regard to this, the artist attempted to collect traces of desire of people in these cities, including ashes in the incense burners or ATM slips. Through these compressed and unwanted remains, the relationship between religion and consumption culture was redefined. Such short-lived carriers of desire would gradually disappear into emptiness, the selfsame fashion how life ends. This residency is made possible through the support from Rei Foundation.

on the view of the show "Qindao Lotus Pond" (2018) in Sa Sa Arts Project (CM)
Nothing happens A,C, 2018


12 x 8 cm
ATM receipt, incense ashes collected from temple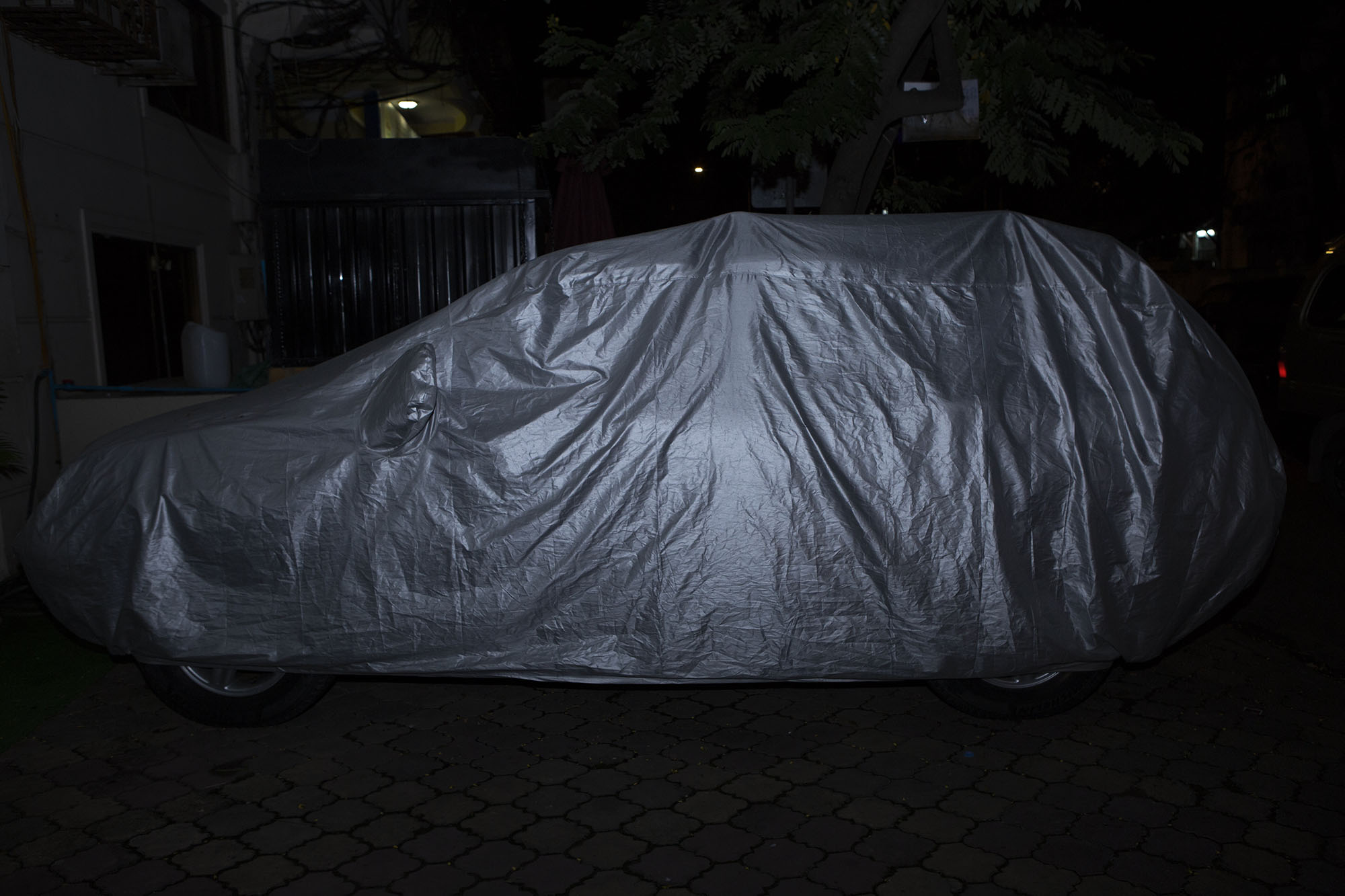 Fedex to the heaven/hell

60 x 90 cm
Archival inkjet print
Qingdao Lotus Pond , 2018
Single-channel video 5'03


The lotus is the symbol of immortality in humanity, and divine perfection. The lotus is the attribute of sun and fire gods. The lotus's unfolding petals suggest the expansion of the soul. The growth of its pure beauty from the mud of its origin holds a benign spiritual promise. Yet it can be sold for a few dollars. In this ritual performance piece, Ip dresses in a golden spandex suit, as a non-human figure enters the scene. This androgynous figure carries cans of Qingdao beer in a utility belt, while wondering is this pond of immorality and perfection, dousing cans after cans of Qingdao onto the lotuses, and the pond meant to irrigate and nourish everything in sight. Leaves of the lotus plant is ultra-hydrophobic by nature. No matter how hard you pour, it just won't absorb even a drop of your offering of Qingdao. Yet, the Qingdao will eventually be absorbed by the roots as fertiliser.



Created by Ip Wai Lung


Edited by Harry Chan
Filmed by Sombo Mok


Graphic design by Samuel Lai




Exhibiting histories:

2021

- 爆Mon, Sour Water Festival, TP, curated by Joseph Chen

2020

- HONG KONG - Tales of the City, Denny Dimin Gallery, New York, NY, USA, curated by Isaac Leung, Videotage
- On the Map, DDHK Gallery, HK

2019

- Bad Bodies, Tomorrow Maybe Gallery, Eaton hotel, HK, curated by Nick Yu
- TWINKLE, Barney Savage Gallery, New York, NY, USA, curated by John Silvis
- Qingdao Lotus Pond, Sa Sa Art Projects, PNH



on view of "Bad Bodies" show (2019) in Tomorrow Maybe Gallery (HK)