(No) Ulterior Motives, 2019
Site specific 4-channel videos installation, color-print of google map





Curated by Ariane Sutthavong





The Thailand Lottery Centre is the largest secondary market for lottery tickets in the country. The semi-open structure, located in Bangkok's periphery, is a place for intermediaries - those involved in the trade of fortune - as well as a intermediate space - halfway between speculation and superstition, materialist aspirations and spiritual beliefs.

Drawing on his research and site visits, Tentacles artist-in-residence Ip Wai Lung activates such intersections and the tensions they contain in his solo exhibition "(No) Ulterior Motives". Built on differing rhythms, his site-specific video installation establishes a connection between the two locations: the Lottery Centre and the exhibition space. As lottery buyers paced around the marketplace with clear
intent, searching for their lucky number combinations, Ip performed meditative walks that are seemingly detached from any particular goal. What ensues is a never ending cycle - that of searching and finding, winning and losing. The question of finality preoccupies both Ip and the lottery buyers. What comes across as nonsensical may be end up being more pragmatic than foreseen, and vice versa.

This residency and exhibition are supported by Hong Kong Arts Development Council.
Special thanks to Tentacles Teams, Zoom Sippach

Photos courtesy by Narasit Kaesaprasit, Ip Wai Lung


Exhibiting histories:

2021

- I am before, I am almost, I am never, Parc Saint Leger Art Centre, FR, curated by Ekaterina Scherbakova

2019

- (No) Ulterior Motives, Tentacle Art Space, BKK, TH, curated by Ariane Sutthavong





KARMA CYCLE, 2019
Single-channel video 3'58, performance, photographs





Lifting, pushing, shoving, & running for the perfect BMI and body shapes, these rituals of modern day masculinity building, while performs by a Qian Dan, portrayed by Ip for the first time in costume, a man who play the female lead in Cantonese Opera, it becomes struggles on a multitude of levels. Beach ball spinning is beach ball stuck, trapped in this aimless browsing of ambiguity of the virtual space; unknowingly stuck in this mistful post-catastrophic utopia. Resembling protests against all dichotomies of gender, geographies, and contradictions among different eras. Karma is a Sanskrit term for "action" lead to inevitable results, both good and bad, that people experience in either this life or in reincarnation.







Created by Ip Wai Lung
Filmed by Harry Chan
Assisted by Peter Yu, Sophie Tsai
Edited by Andrew Thomas Huang
Make up by 蓮姐

Special thanks to 螢姐, 瑤瑤姐, Ella, Paris



Exhibiting histories

2022

-Woke In Fright, The Substation, MEL, AUS, curated by Mat Spisbah & Nikki Lam
-Beyond strength: A Retrospective Exhibition of Gay Games, 1982-2022, Goethe Institut Hong Kong, HK
-Real Fantasy, Eaton hotel, HK, curated by Victoria Sin

2020

-Museum of Half Truths, 1a space, HK, curated by Rachael Burns and Polly Palmerini
-Came to Linger, Club all, SH, CN, curated by Alvin Li

2019

-BLINKING HARD, Ku Bar, BKK, TH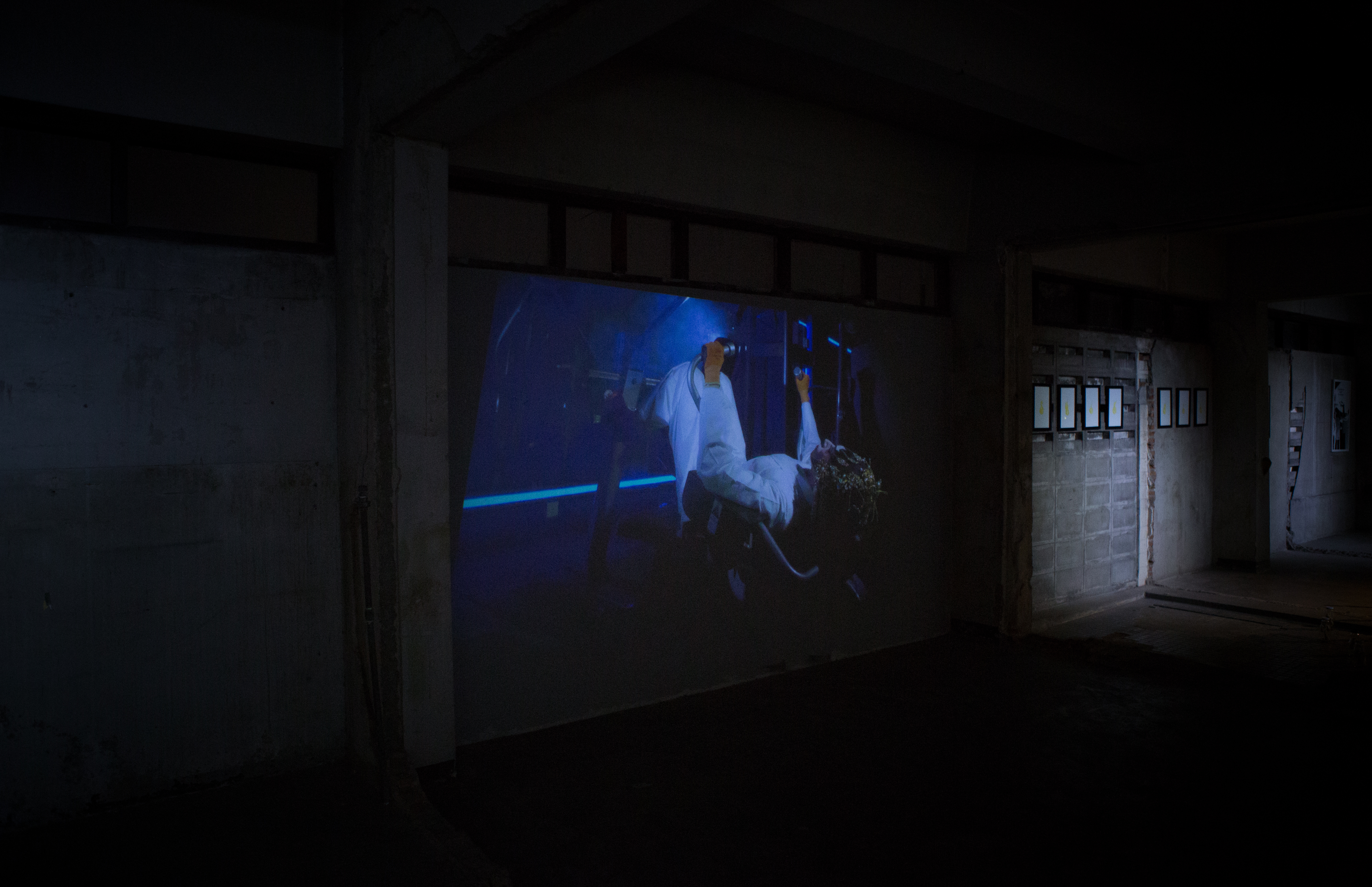 on the view of "Blinking hard" in Ku Bar (BK)

A video about ice cubes melting (No additional meaning in title), 2019


Single-channel video 9'47

This unprecedented fortune created by the aggregated hard work of the masses could vanish into the ether like ice melting without a trace. Yet, there is nothing in the system that created it to guarantee something is left behind for those who laboured their lives away for the promised of the greater societal good. In this piece, Ip places ice cubes tainted in an intense hue of gold on a bed of red velvet as tribute to the stars on flags of communist regimes. Ice melting into the ether without a track. Even when sped up to 50 times, to some this melting of ice is still painfully excruciating to watch, yet to some, this is just something foreseen by Karl. Maybe, this melt down will kick in the reincarnation of the system into the next inevitable phase.
Created by Ip Wai Lung

Filmed by Harry Chan


Exhibiting histories:

2019

- Drum & Voice Out!, Form Society, HK curated by Hong Kong Artist Union





FOREVER X CHANGE 永續找換店, 2019


Multi-media installation: LED signage, double-channel video, RMB coin

Sheung Shui, Hong Kong (SAR) ⇄ Lo Wu, Shenzhen (CN)
上水,香港特別行政區 ⇄ 羅湖,中國深圳市


07/01/2019 15:25:01 鴻運人民幣找換店
07/01/2019 16:12:35 深圳市星旺货币兑换有限公司
07/01/2019 16:41:09 第一國際資源有限公司
07/01/2019 17:39:04 深圳市星旺货币兑换有限公司
07/01/2019 18:20:11 泰昌人民幣找換行
The mutualistic relationship between China and Hong Kong is impermanent in nature. Their co-existence have proven their difference is much less significant that you would imagine, and even that is vanishing rapidly. In a small alley in the Yaumatei district of Hong Kong, under the neon signs of Currency Exchange shop, Ip installed 2 vertical video display showcasing 2 such shops where Chinese Yuen and Hong Kong Dollar exchanges hands by those who cross the borders daily from both side of the Lo Wu River. Hundred of thousands of travellers cross the HK/ SZ border everyday. This daily ritual is so repetitive, it's almost meditative. The interdependency of the two rapidly grinding away their differences, as they merge into a unified identity of an unknown nature.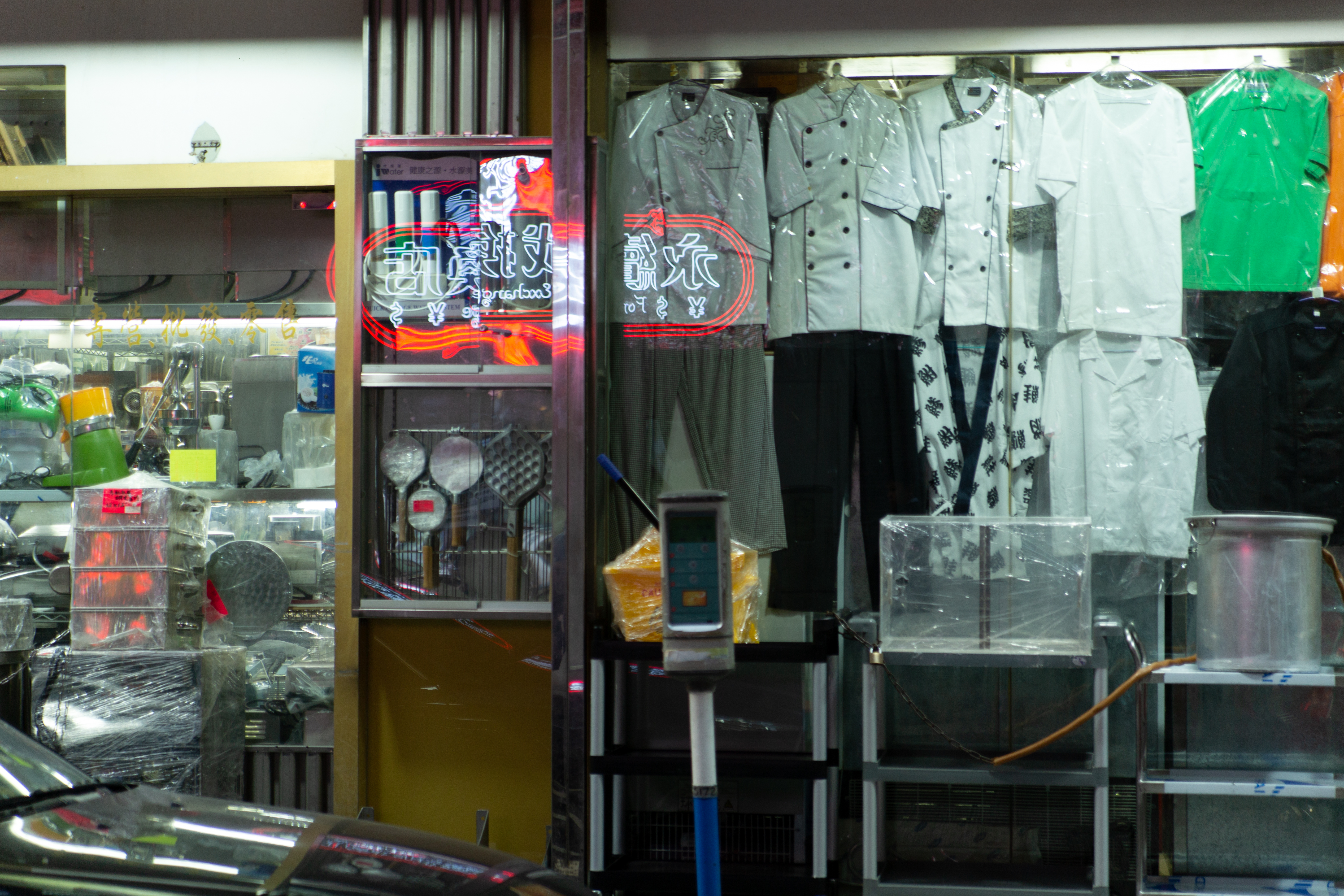 on the view of "FOREVER X CHANGE" in PRÉCÉDÉE Art Space

Photo courtesy: Harry Chan


Exhibiting histories:


2019

- FORVER X CHANGE, PRÉCÉDÉE, HK




Qingdao Lotus Pond , 2018


Single channel video, gold toilet, a pack of incenses, ATM reciept, incense ashes, the photographs of covered car, gold fabric
A two-month aesthetic sojourn with Sa Sa Art Project in Phnom Penh brought the artist to explore cities like Ho Chi Minh City, Bangkok, and Kampot, a rural area 4 hours away from Phnom Penh by train, where he attended Pchum Ben Festival - a celebration of the afterlife. While travelling in these cities in different stages of economic development, the artist witnessed the ceaseless consumption as worshipping and offering regardless for which religion or ideologies. It is hard to tell from when desire is the only proof of the existence of individuals. Maybe in cities where excessive consumption has been so common that people within have no time to allocate their desire as a consequence of being disintegrated by Capitalism. In regard to this, the artist attempted to collect traces of desire of people in these cities, including ashes in the incense burners or ATM slips. Through these compressed and unwanted remains, the relationship between religion and consumption culture was redefined. Such short-lived carriers of desire would gradually disappear into emptiness, the selfsame fashion how life ends. This residency is made possible through the support from Rei Foundation.

on the view of the show "Qindao Lotus Pond" (2018) in Sa Sa Arts Project (CM)
Nothing happens A,C, 2018


12 x 8 cm
ATM receipt, incense ashes collected from temple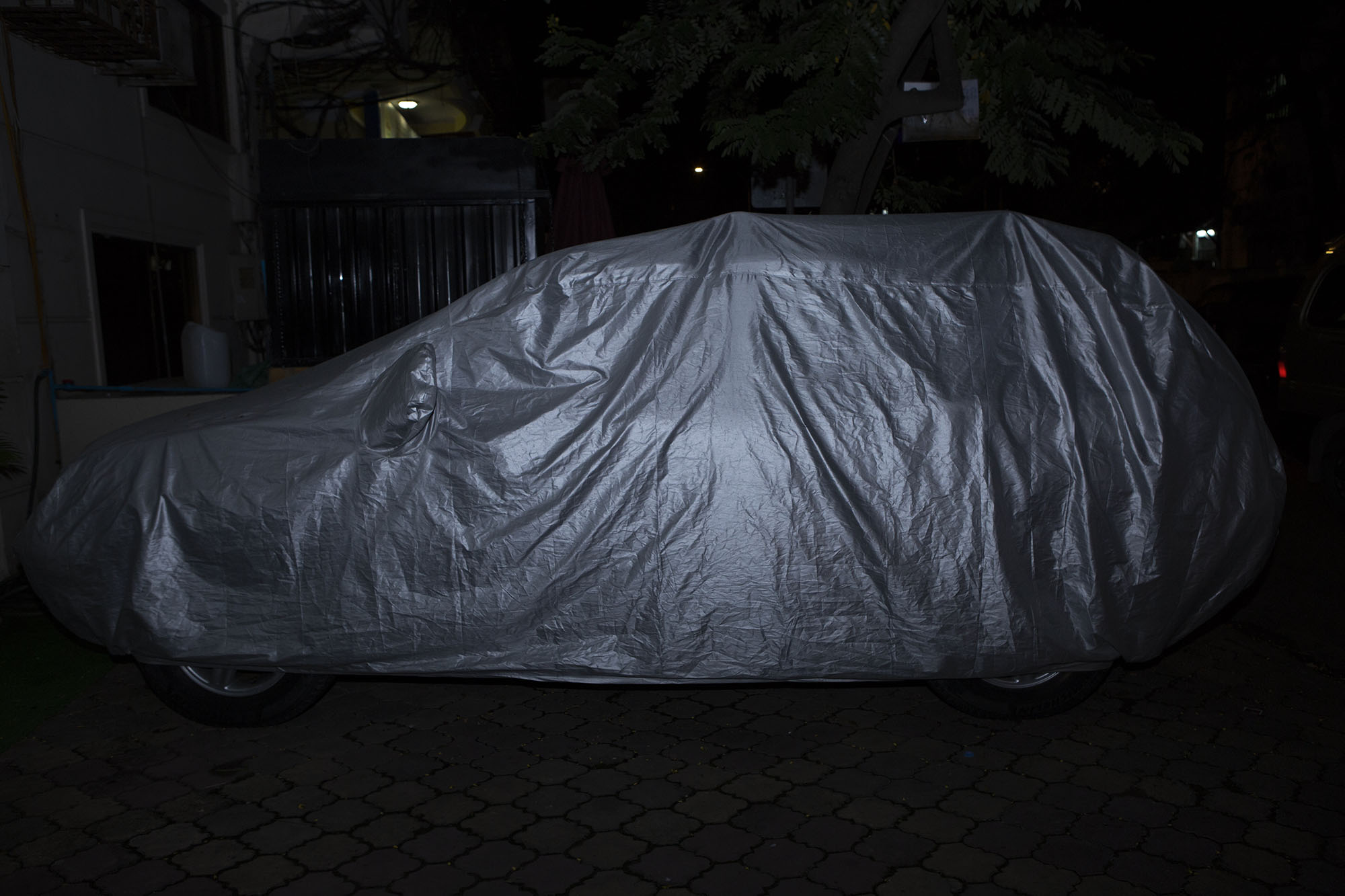 Fedex to the heaven/hell

60 x 90 cm
Archival inkjet print
Qingdao Lotus Pond , 2018
Single-channel video 5'03


The lotus is the symbol of immortality in humanity, and divine perfection. The lotus is the attribute of sun and fire gods. The lotus's unfolding petals suggest the expansion of the soul. The growth of its pure beauty from the mud of its origin holds a benign spiritual promise. Yet it can be sold for a few dollars. In this ritual performance piece, Ip dresses in a golden spandex suit, as a non-human figure enters the scene. This androgynous figure carries cans of Qingdao beer in a utility belt, while wondering is this pond of immorality and perfection, dousing cans after cans of Qingdao onto the lotuses, and the pond meant to irrigate and nourish everything in sight. Leaves of the lotus plant is ultra-hydrophobic by nature. No matter how hard you pour, it just won't absorb even a drop of your offering of Qingdao. Yet, the Qingdao will eventually be absorbed by the roots as fertiliser.



Created by Ip Wai Lung


Edited by Harry Chan
Filmed by Sombo Mok


Graphic design by Samuel Lai




Exhibiting histories:

2021

- 爆Mon, Sour Water Festival, TP, curated by Joseph Chen

2020

- HONG KONG - Tales of the City, Denny Dimin Gallery, New York, NY, USA, curated by Isaac Leung, Videotage
- On the Map, DDHK Gallery, HK

2019

- Bad Bodies, Tomorrow Maybe Gallery, Eaton hotel, HK, curated by Nick Yu
- TWINKLE, Barney Savage Gallery, New York, NY, USA, curated by John Silvis
- Qingdao Lotus Pond, Sa Sa Art Projects, PNH



on view of "Bad Bodies" show (2019) in Tomorrow Maybe Gallery (HK)